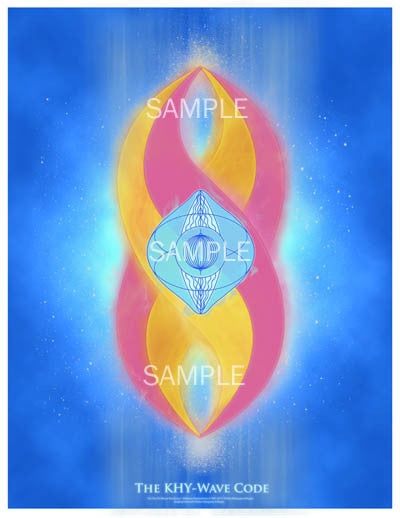 Description
Posters shipped Separately

Printed in-house on High Quality Inkjet 12 color printer.

Available sizes: 12", 24" & 60" widths

Poster Types

: Satin, Metallic, Gloss & Canvas

Poster FAQ HERE
 The KHY-Wave Code was first brought through during the May 2013 Tan-Tri-Ahura workshop. 
On a larger scale KHY Currents circulate through the Cos-MY'ah on KHY waves of Tryptolase, re-igniting the Organic Eternal Life Process of Solar Symbiosis, throughout the Cos-'MY'ah Creation.
This code is also known as the Catheion Crucible Synoptic Bond Code which allows us to initiate E-LAi-sian Axon Bonding and E-LAi-sian Vagal sheathe activation (see: May 2013 DVD workshop).